From time-to-time we get chance to grab free genuine keys for Kaspersky software's under special promotions like - "90 Days License For Kaspersky Internet Security 2009" and "100 Days Free Kaspersky Internet Security 2009 License Key" as shared earlier, now here is another chance to grab 90 days activation code compatible with both KIS 2009 and KIS 2010, simply follow the steps after the jump to get your own Kaspersky Internet security Activation code valid for 90 days.
Just follow the steps:

1. Visit the
promo page here.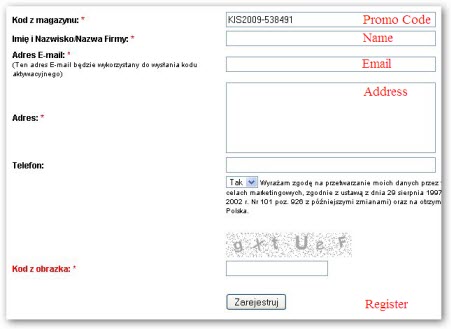 2. Fill in the asked details using help from the screenshot above, using
KIS2009-538491
as the promo code.
3.You should receive an email with your personal
free Kaspersky Internet Security 2009 activation code valid for 90 days.